Description
Hardee's Infantry Tactics, Volumes 1 and 2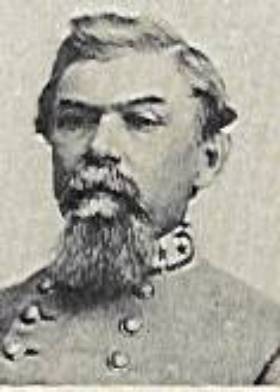 Lieutenant General William James Hardee, CSA
Hardee was born in Georgia in 1815 and graduated 26th in his class from West Point in 1838. He served with gallantry in the war with Mexico, receiving two brevet promotions for his service. In 1853, at the request of Secretary of War Jefferson Davis, Hardee, then a Major, with the brevet rank of Lt. Colonel, began work on a new, updated manual, specifically designed to utilize the advantages of the improved rifles available. In 1855, Hardee's

Rifle and Light Infantry Tactics

became the standard instructional manual for the U.S. Army.
Hardee's original manual assumed that troops would be armed with the model 1841 "Mississippi" rifle, a two band weapon that had achieved popularity during the war with Mexico. He revised his work for the new, standard issue, "three band" rifle- musket, which became the most widely issued style shoulder arm of the American Civil War. This revision was published in Mobile in 1861, and again in an edition for North Carolina Troops, in 1862. This version has is now usually referred to as the "1862 Hardee's", or the "Confederate Hardee's". Hard-bound, 2 volumes. Each measures approximately 3-1/2" by 5-1/2" and combined include over 480 pages.